Overcoming your Startup Fears
I think all entrepreneurs face real fears when thinking about starting a new business. Fear that your small business won't work. Fear that you'll work so hard and have nothing to show for it. Fear of what it might be like trying to find a job again. Fear of explaining "failure" to your family and friends.
How do we overcome those fears to take the first steps, to make the leap and start the company? How do we overcome the fear so we can persevere through tough times, the inevitable ups and downs of the startup small business journey?
For me, I needed a bit of a financial and emotional safety net. I had saved enough to be able to pursue the business with a startup level salary. I had found cofounders I believed in (turns out not to have been a good match, but that's another story). I was in a good place with my family, I had support.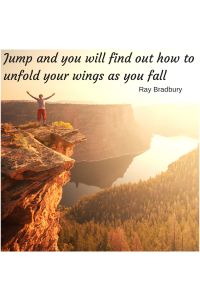 I think this is especially true for older entrepreneurs. You think you have more to lose- reputation, career momentum, money. You have more responsibilities and more things pulling on your time and money.
I think these are largely perceptions and less real than actual. For example, your career momentum is often fragile. Most companies have had up and down situations. Layoffs are plentiful and are just as tough to explain and recover from as a business failure.
How can you overcome these fears? First- get to the root of it. If you're concerned about the investment needed, start small. If you're concerned about the market, prove your idea in baby steps. You can almost certainly start overcoming the fear by gaining small bits of traction.
Second, ask yourself "What's the worst that could happen?" It's probably not so bad. You might need to get another job and might be out some money. You can recover. Now ask yourself "What's the best that could happen?" Even "What's the middle ground?"
I think fear of the unknown probably looms the largest. You can conquer that fear in small ways:
• Seek out mentors
• Test your idea at night or on days off
• Contact prospective customers
• Start seeking and working with co-founders, perhaps informally
• Find ways to save money or tap other resources
Someone once said "Leap and the net will appear." I think there is truth to that, but I also think you can alleviate the risk of the leap by taking small steps to prepare yourself. Start building your business and you can build your own net.