Pitching is Believing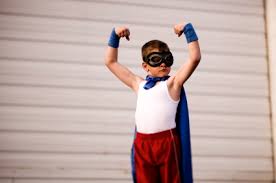 I was working with a group of entrepreneurs this week on their pitches for a "demo day" showcase of startups.
One company, started by a smart MBA/engineer has made good progress. He has a good idea, a solid MVP solution (perhaps more than that), a beta customer, a pipeline and a testimonial.
The CEO was unsure of himself, as were a number of the other CEOs. I understand the nerves- there will be hundreds of people in the audience.
I think as entrepreneurs, we all fear "What if they don't like it?" But I reminded the CEO, he has a really good story. I reminded him that he believed enough in the idea to code for a year, to quit his job, to join this accelerator program, to put the product in customers' hands, and to start hiring. All he had to do was to convey that belief, that confidence, to the audience. They will get it and many will like it.
Don't get me wrong, I'm not saying there isn't an art to organizing a pitch and giving one. I work with entrepreneurs all the time on improving their pitches. But in the end, when you strip away the idea and the traction and the pretty slides, presenting your company is about conveying your confidence in its success to one audience member at a time.
Pitching is Believing.[/text_DD] [/column_DD] [/section_DD]